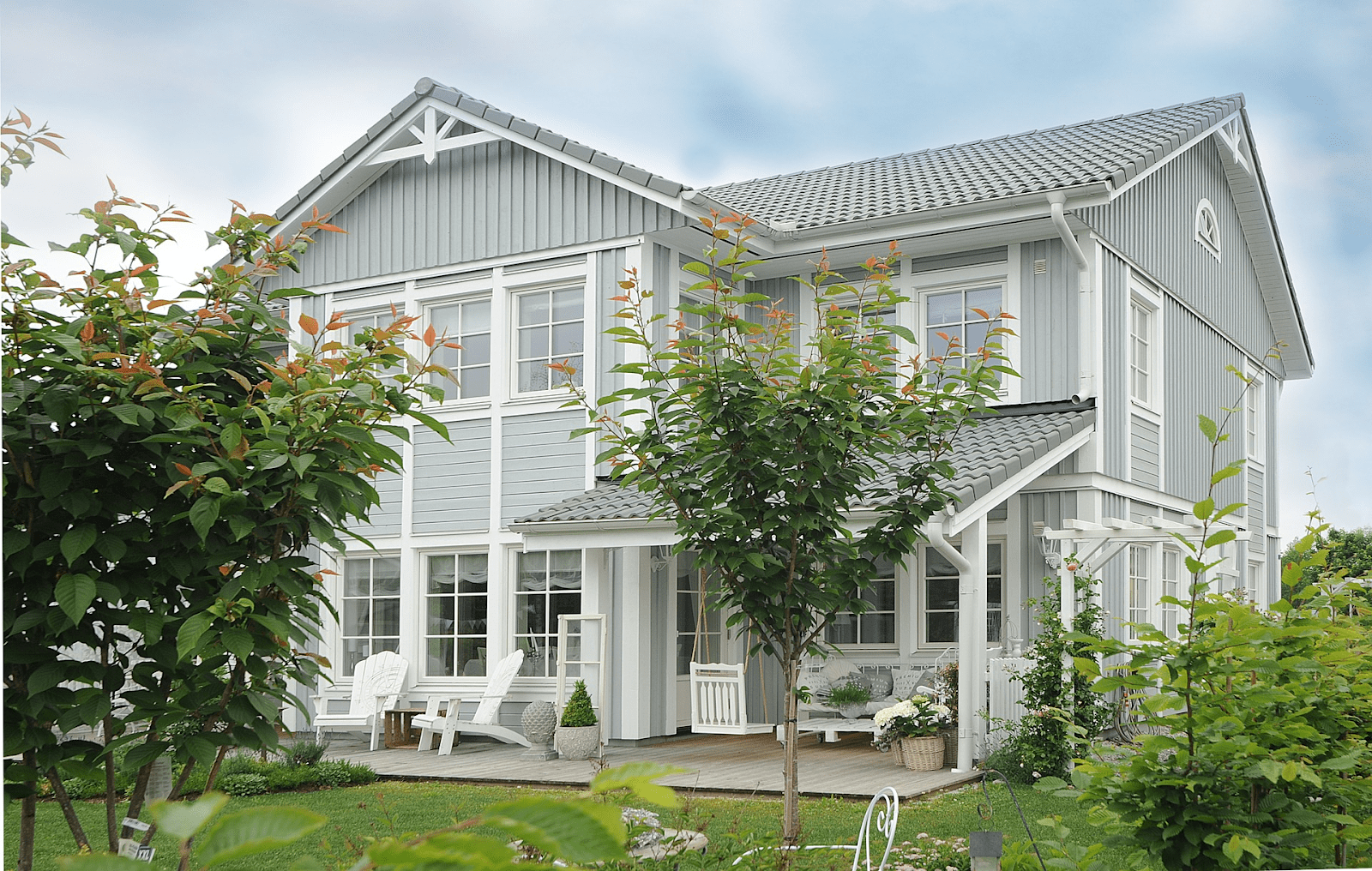 While moving to a smaller residence is a popular choice for some retirees, others choose to upsize and take advantage of the new flexibility of their retirement years. Whether you plan to use your free time to launch a new career, pursue a favorite hobby, or simply spend more time with loved ones, purchasing a larger residence post-retirement might be a great option for you, too.
Determine what you can afford.
Before you start hunting for your dream retirement home, be clear on a budget. A top priority may be figuring out what to do with your existing home. Will you need to sell it before you can relocate? If so, be sure you have a plan for the interim period between houses. This might mean renting for a while or residing with family. You should also have a solid idea about how much you can expect from your sale—and how long the sale might take. Check out the real estate market in your area, so you have a ballpark estimate.
Another option for using your old home might be to turn it into a rental. Before you make this move, however, assess the rental market in the area, to be sure it will be profitable. Then research any zoning restrictions or limitations written into your mortgage. And to make this entire process easier, consider working with a reputable property management firm like PPA Properties.
Keep in mind that there are always hidden costs involved when purchasing a new home, and if you plan to buy a rural property or a small farm for a homesteading hobby, the cost of maintenance might be greater than what you are used to, in a small urban home.
Make a checklist of needs and wants.
Depending on how you intend to use your new home, some specs might be non-negotiable. If you hope to start a small organic garden project, you won't need a lot of land, but the soil will have to be good. If you plan to acquire animals, it's important to find a property where zoning laws or homeowner's association restrictions don't prohibit this.
As for the residence itself, if you're willing to make remodels or add-ons, you might have more wiggle room regarding square footage and the number of rooms. But if you plan to put on an addition to accommodate a workshop or a play area for visiting family members, include this in your budget.
Finding affordable property.
Now that you know what you are looking for, figure out where to look for it. If you aren't particular about the surrounding location, more opportunities may be available to you. Homes in upscale neighborhoods or close to popular attractions tend to come with a heftier price tag, whereas a small farm with decent acreage in a remote location could be very reasonably priced.
If you have fixer-upper skills, a foreclosed home with land attached might be a good choice, as foreclosures are usually priced significantly less. Check out different real estate sites and do price comparisons to get an idea of what you can expect to find within your budget in different areas.
Get everything wrapped up legally.
There is always a lot of red tape involved in relocating to a new home. If you plan to launch a small business in your new home, this comes with additional concerns. For instance, a property with animals and outbuildings, or with amenities such as wood heating or solar power, will have different insurance requirements.
If your aim is to create a business, it's recommended that you turn it into an LLC (limited liability company). This will provide you with greater protection of your personal property and assets, as well as more flexibility when it comes to tax filing. Forming an LLC isn't difficult and can be done on your own—or, if you are not comfortable with legalese, either consult a lawyer or take the more affordable option of working with a formation service. Be aware, however, that different states have different requirements for LLCs.
Relocating to a new home is always exciting, but it can be stressful as well, especially if you plan to upsize and move into homesteading or launching a home-based business (or both!). By carefully planning in advance and knowing your budget, you can plot your first step into your new life with confidence and peace of mind.
Bob Shannon